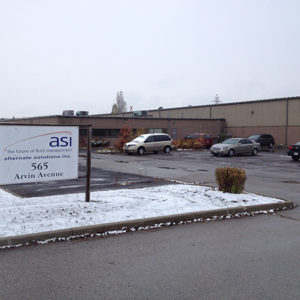 Alternate Solutions Incorporated (asi) is celebrating over twenty years of success in fluid & fuel management. Our excellence is achieved through teamwork, experienced employees, flexibility, and hands on management. Our flexibility lets us react quickly to the needs of the customer.
Founded in 1986, asi is a leading manufacturer of proven, affordable fluid & fuel control and management systems. The company's strength lies in its ability to combine durable, reliable equipment with powerful, easy-to-use software. The results are systems that safely secure, control and monitor a key business expense — fuel.
Staying competitive means fleet operations, both large and small, must take the initiative to reduce costs, secure inventory and monitor usage. An asi fluid & fuel management system virtually eliminates the potential for fuel loss, inaccurate monitoring of inventory, and the inefficiencies that result in higher expenses.
Understanding the increasing demands placed on fleet management professionals,asi continually develops new products and features. The ability to control and monitor fluid products (i.e. oil, hydraulic fluid, antifreeze, etc.) now allows asi to offer systems equipped to deliver complete, per vehicle monitoring and reporting of all fuel and fluid usage.
asi is dedicated to providing our customers with quality products through innovative engineering, efficient manufacturing, and dedicated product support. Trust the experienced professionals at asi to provide equipment and software solutions designed to meet your specific fluid and fuel management needs.